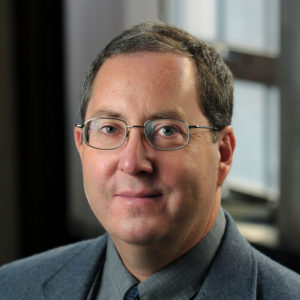 Frank M. Freimann Professor of Electrical Engineering
Contact
Email
Phone
574-631-6269
Office
225A Cushing Hall
Areas of Interest
Prof. Bernstein has authored or co-authored 15 patents and more than 300 publications in the areas of electron beam lithography, nanomagnetics, quantum electronics, high-speed integrated circuits, electromigration, MEMS, and electronics packaging.
He was named a Fellow of the IEEE in 2006. As co-author, he received the Sensors and Transducers Journal 2006 award for Best Paper of the Year. As lead author for research on high-performance electronic packaging, he and his group received the 2007 award for Best Paper of the Year from IEEE Transactions on Advanced Packaging. In 2014, he received the inaugural Indiana Master of Innovation Award from the Indiana Economic Development Corp. and Forbes Inc., and in 2016 received the 1st Source Bank Commercialization Award, both for his "Quilt Packaging®" microchip packing technology. Bernstein is cofounder of Indiana Integrated Circuits, LLC based in South Bend, Indiana.
He is an IEEE Life Member.
Websites
Education
Ph.D, Arizona State University, 1987
M.S., Purdue University, 1981
B.S., University of Connecticut, 1979