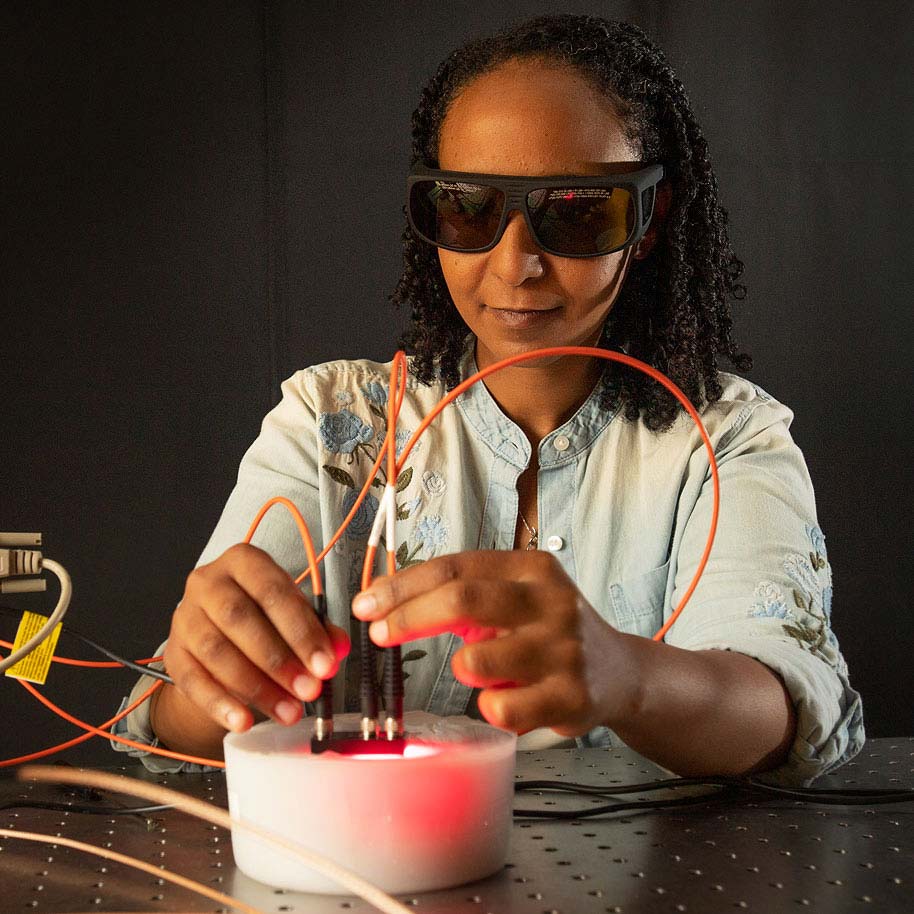 Electrical Engineering is powering, connecting, digitizing, and automating a better future.
Please join us. Learn more about undergraduate and Ph.D. programs in Electrical Engineering.
RESEARCH AREAS
Electronic Circuits and Systems
Communications and Networking
Systems and Control
Signal and Image Processing
>99%
placement rate for undergrads in electrical engineering
33
faculty
Research Areas
Electronics, Photonics, Materials and Devices
Electronic Materials
Nanoelectronics
Photonics and Optoelectronics
Quantum Computing
RF and THz Devices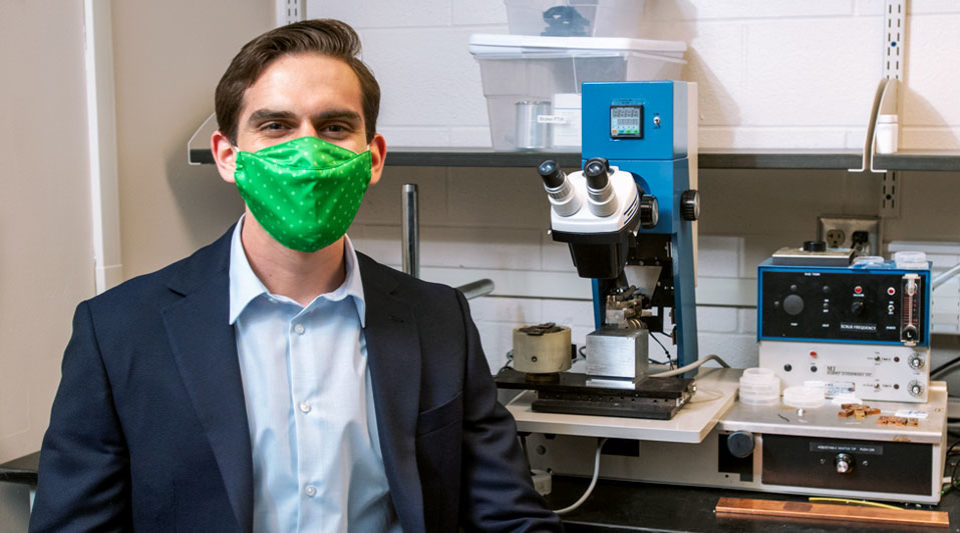 Levi Humbard, a first-year electrical engineering Ph.D. student, has won a 2021 National Defense Science and …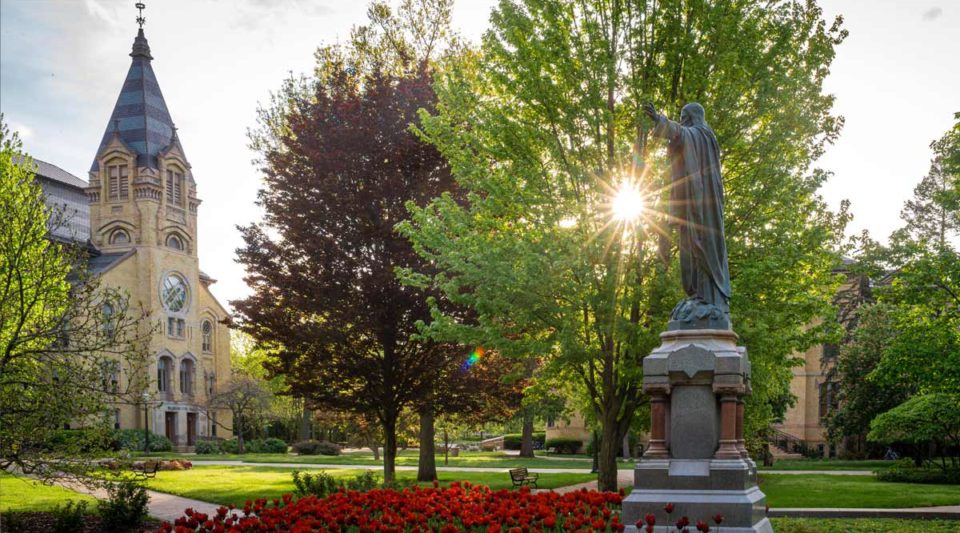 The College of Engineering is pleased to announce the recipients of the 2021 Reverend Thomas A. Steiner, C.S.C., …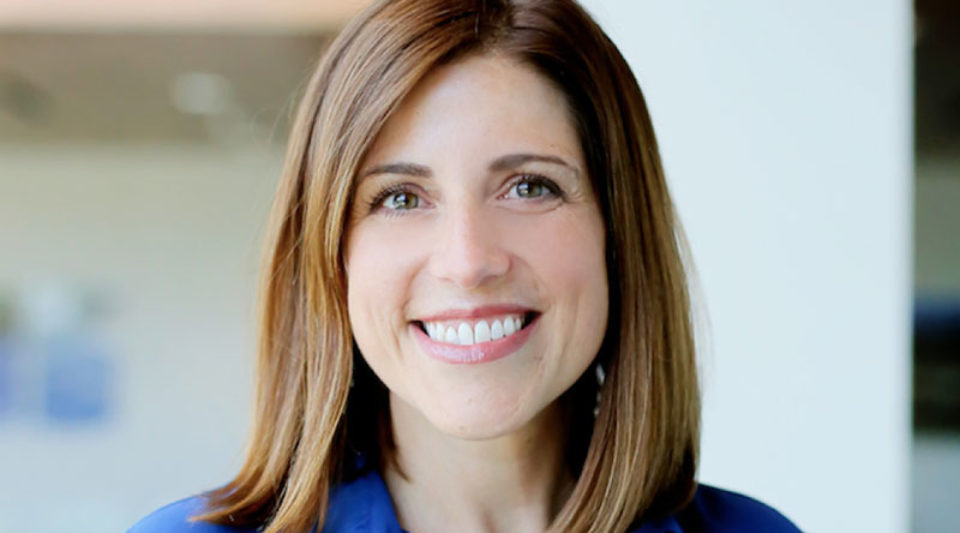 Danielle W. Merfeld (ND '94) vice president and chief technology officer, GE Renewable Energy, General Electric Co., …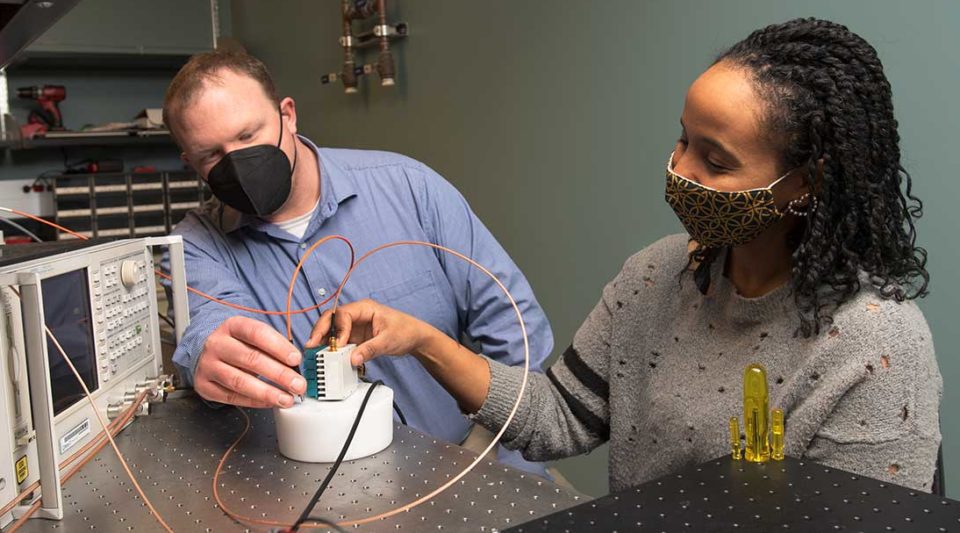 Before Wilhelm Röntgen, a mechanical engineer, discovered a new type of electromagnetic radiation in 1895, physicians …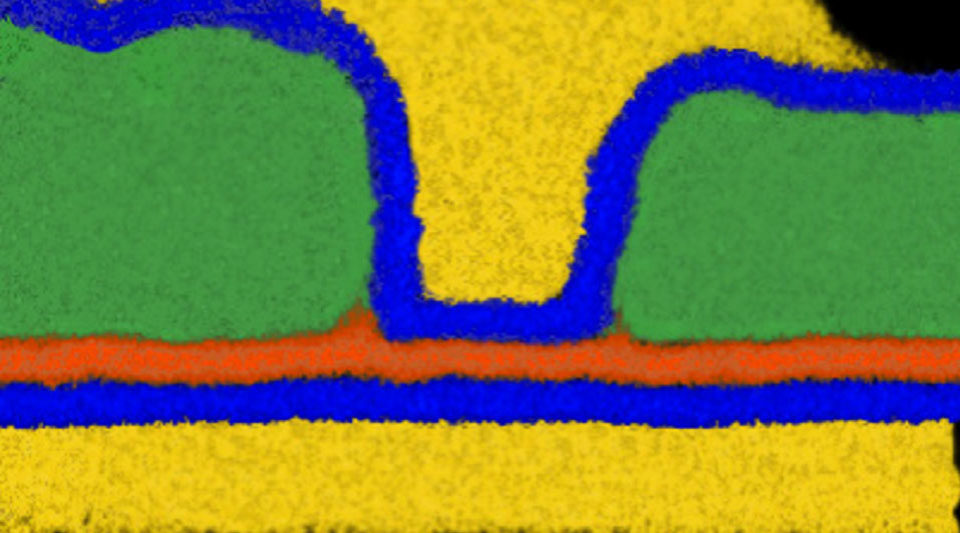 The work of a Notre Dame electrical engineering research team — including graduate students Wriddhi Chakraborty, …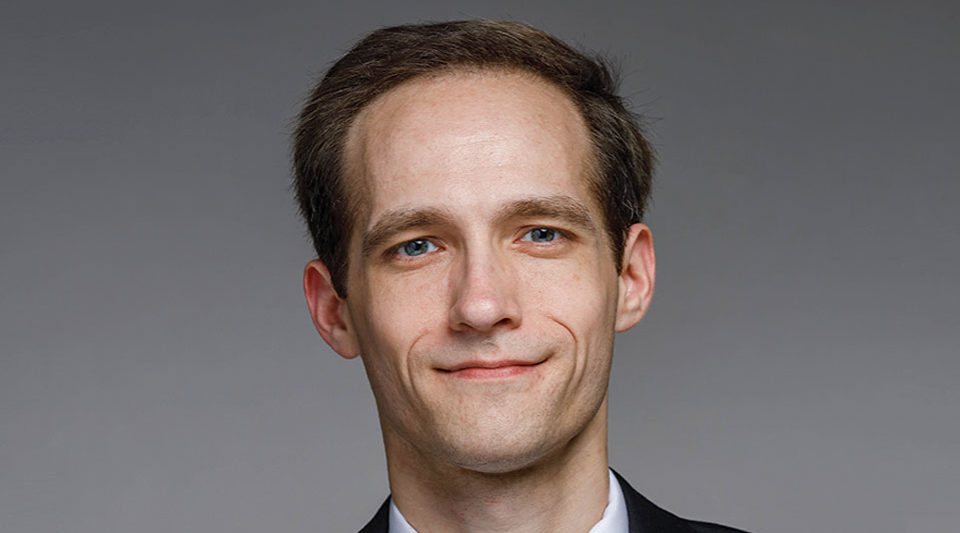 David Burghoff, assistant professor of electrical engineering, has received a 2021 National Science Foundation (NSF) …
Find your area of interest
Search our site to find the people and programs that are building a better world.
Prof. Thomas Baer, Stanford University
11:45 a.m., April 16, 2021
Explore Electrical Engineering at Notre Dame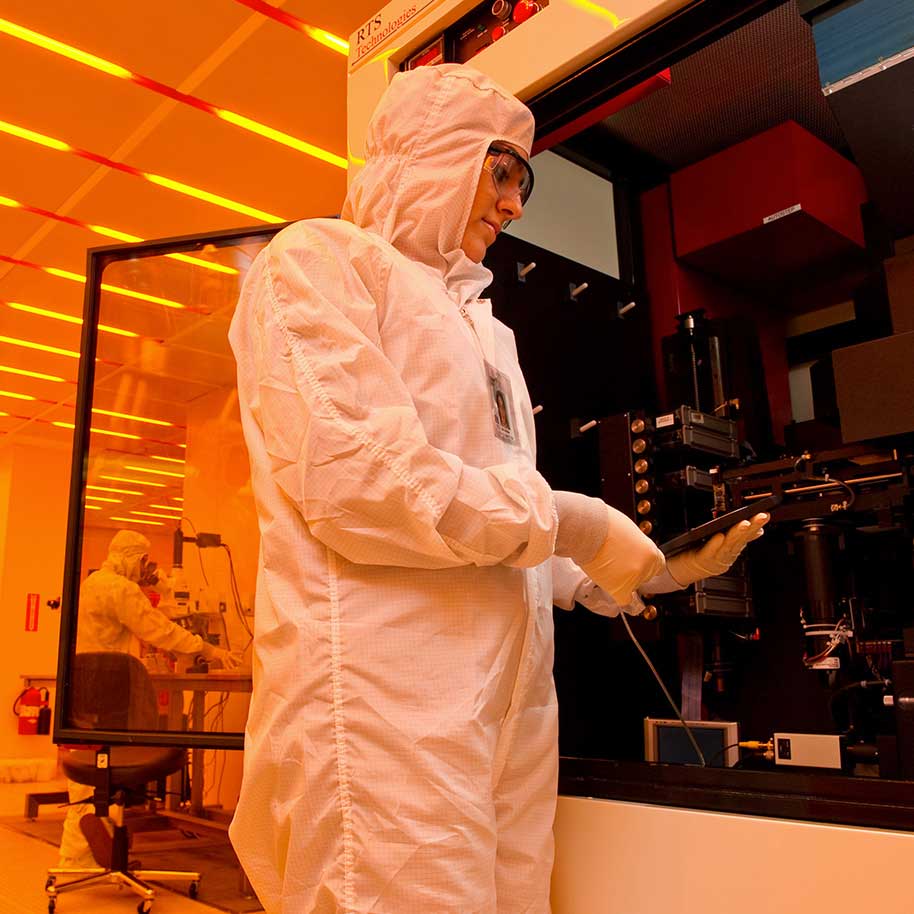 Make great things at nanoscale
This teaching and research Clean Room in Stinson-Remick Hall of Engineering features powerful, industry-grade tools for design and fabrication of integrated circuits and medical devices with nanometer-sized features.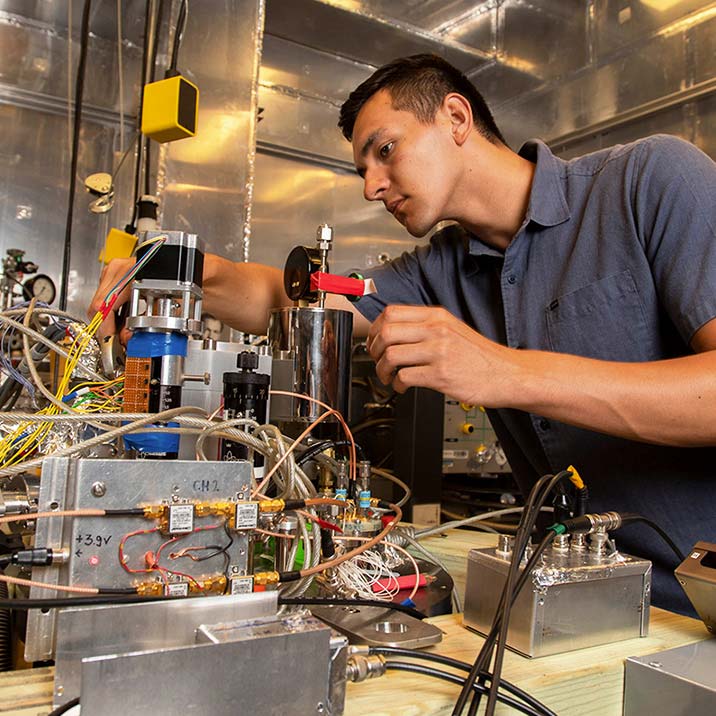 Hands-on coursework
Engagement in research
Exposure to new and emerging technologies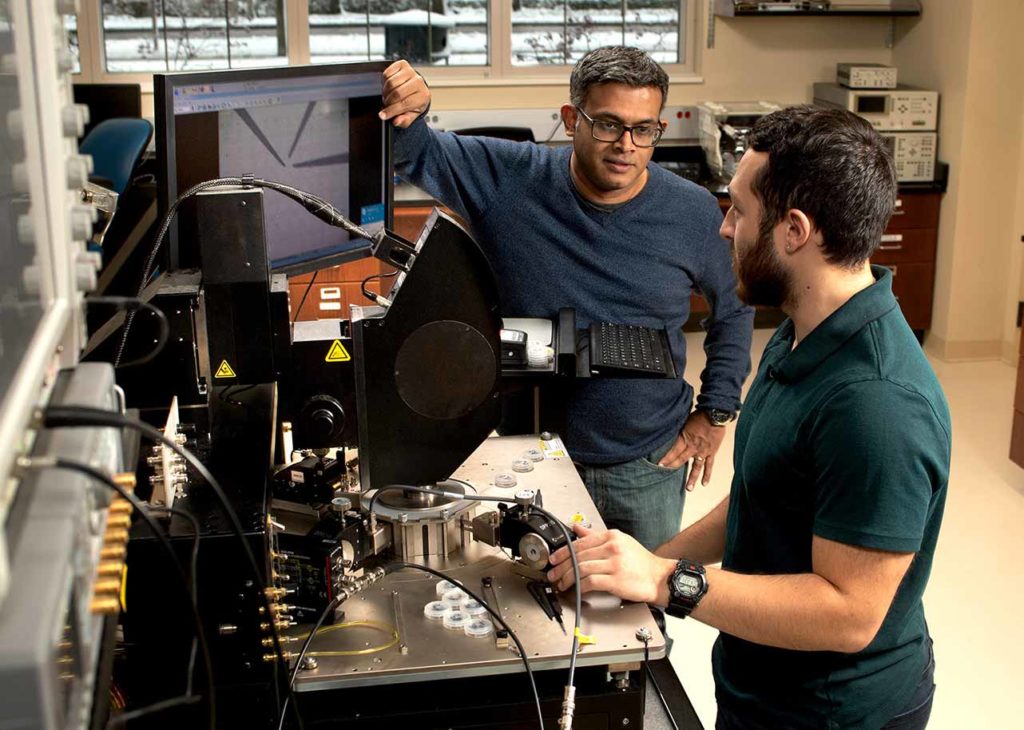 Spotlight on Research in Electrical Engineering
Making the Modern World Possible: Wireless Communications and Sensing
Prof. Jonathan Chisum didn't always know he wanted to be an electrical engineer, but he has always been interested in physical principles and mathematics.

"Then once I discovered that the people who harness those laws to do interesting things and solve problems — those are electrical engineers."

"Then I started to realize, this is where the action is. This is where I want to be!"