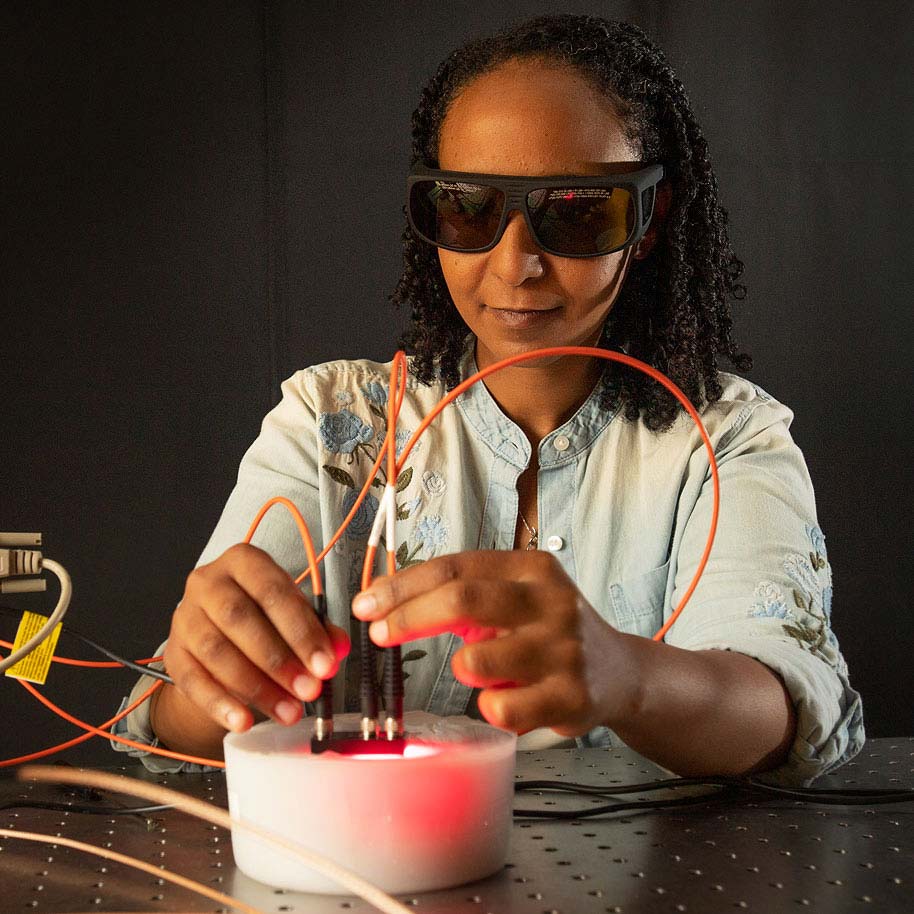 Electrical Engineering is powering, connecting, digitizing, and automating a better future.
Please join us. Learn more about undergraduate and Ph.D. programs in Electrical Engineering.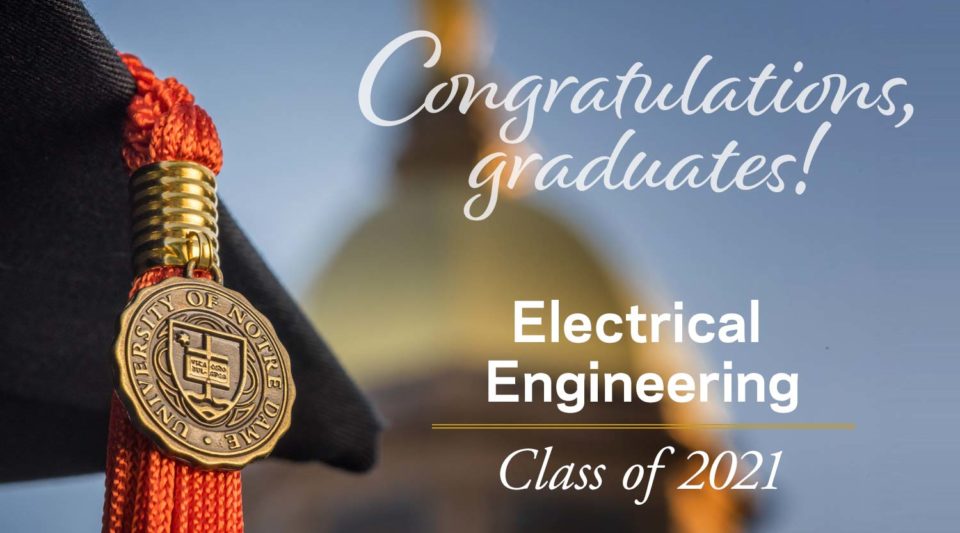 On behalf of the faculty and staff of the Department of Electrical Engineering, I would like to congratulate the …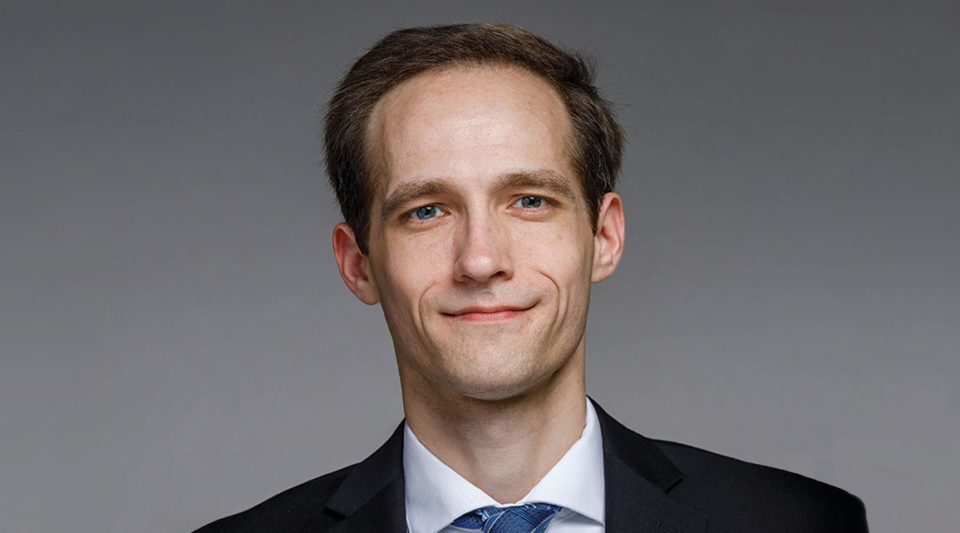 David Burghoff, assistant professor of electrical engineering, has received the Young Investigator Research Program …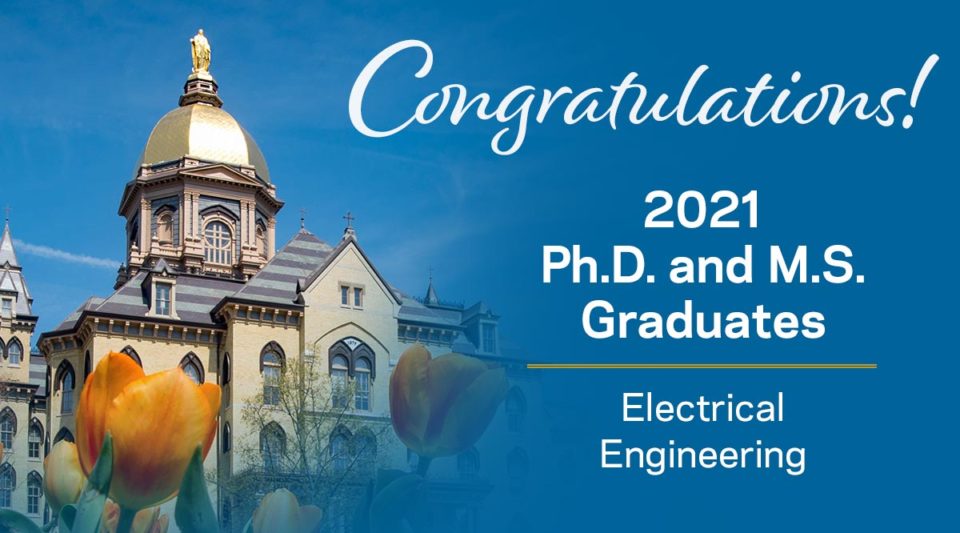 We congratulate each of you on achieving this outstanding milestone in your career and wish you every success as you …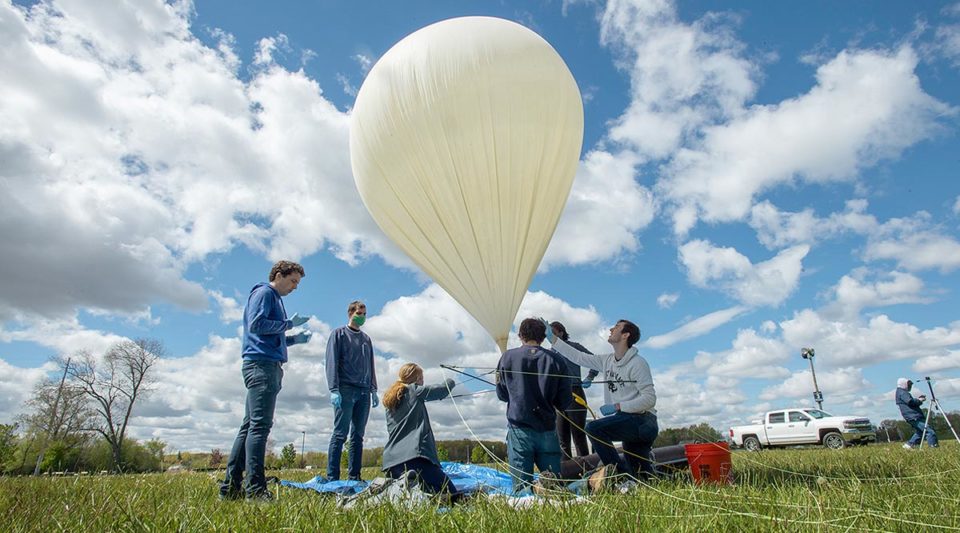 Notre Dame students and faculty gathered on May 11, 2021, for the first high-altitude balloon launch by IrishSat, a …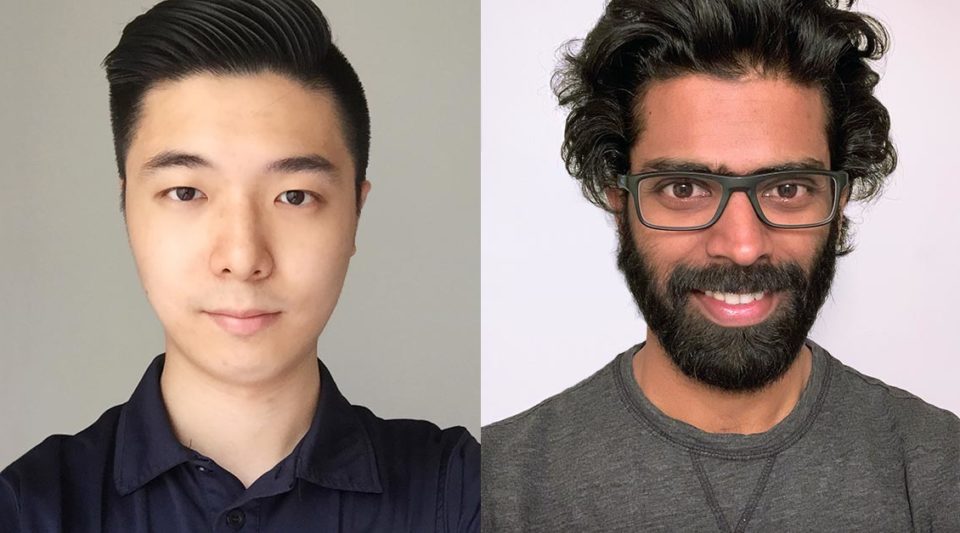 Xiwen Kang and Obaidullah (Obaid) Rahman have received 2021 Outstanding Graduate Student Teaching Awards from Notre …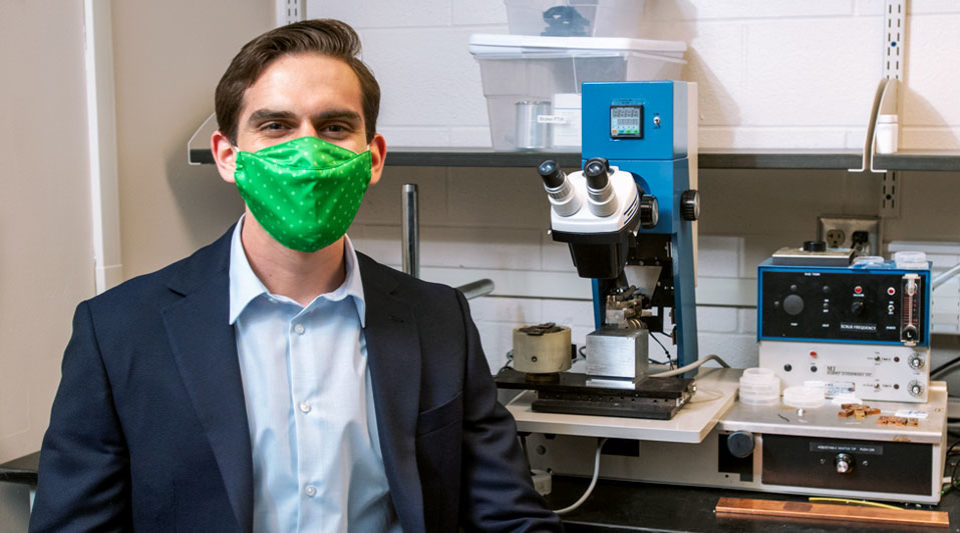 Levi Humbard, a first-year electrical engineering Ph.D. student, has won a 2021 National Defense Science and …
Find your area of interest
Search our site to find the people and programs that are building a better world.
Explore Electrical Engineering at Notre Dame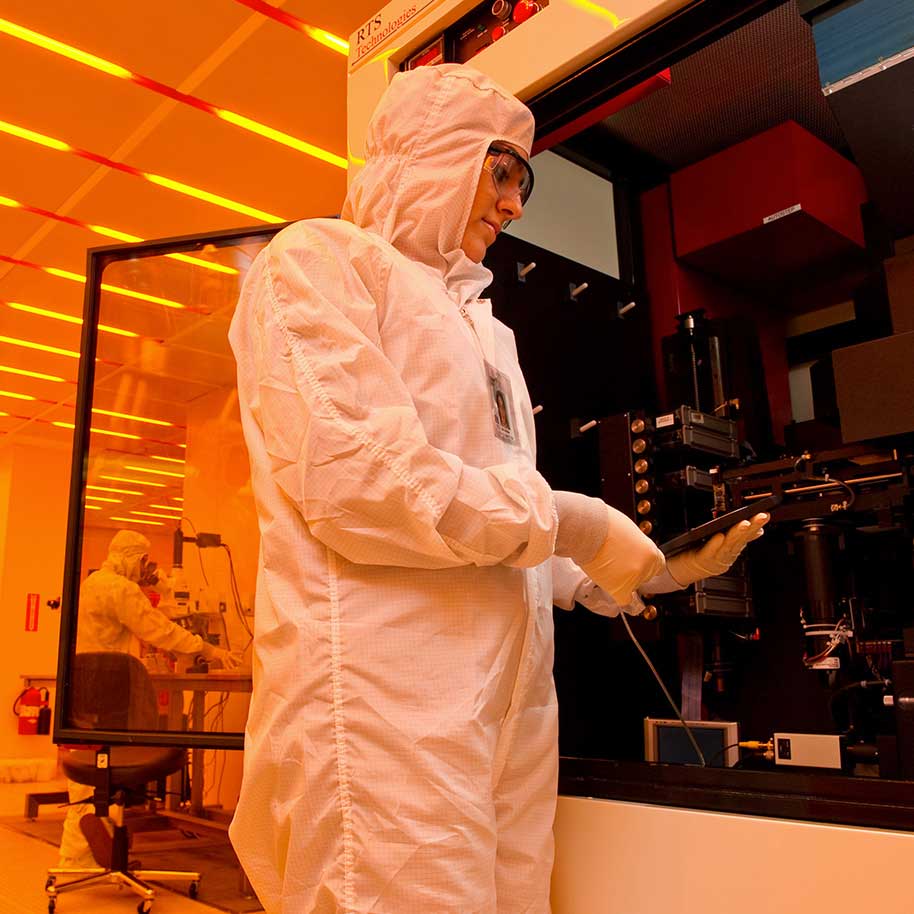 Make great things at nanoscale
This teaching and research Clean Room in Stinson-Remick Hall of Engineering features powerful, industry-grade tools for design and fabrication of integrated circuits and medical devices with nanometer-sized features.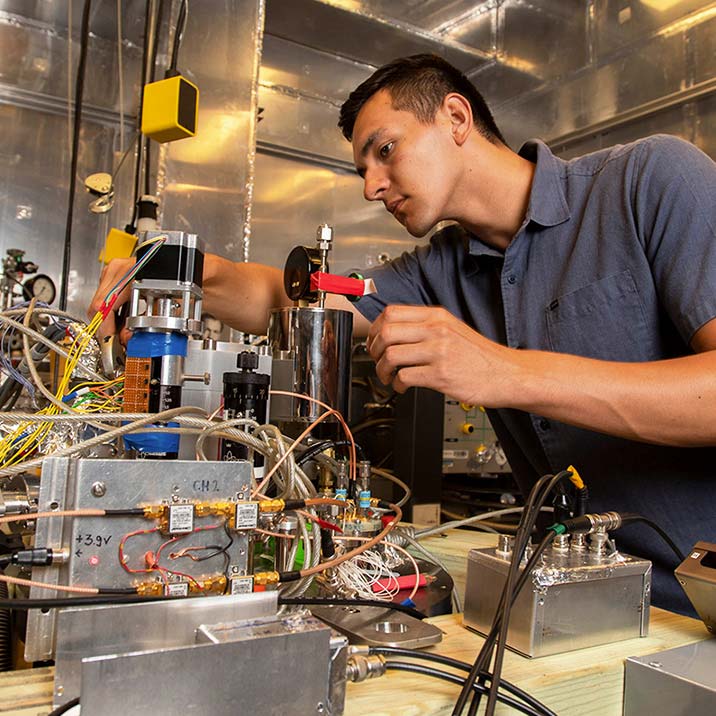 Hands-on coursework
Engagement in research
Exposure to new and emerging technologies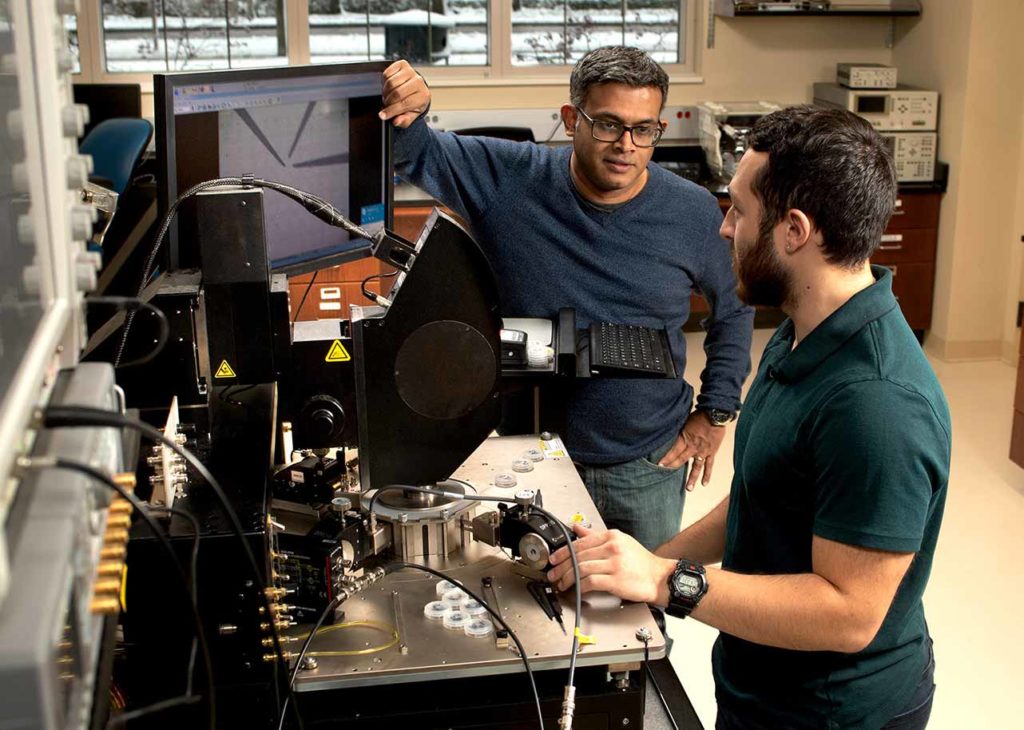 Spotlight on Research in Electrical Engineering
Making the Modern World Possible: Wireless Communications and Sensing
Prof. Jonathan Chisum didn't always know he wanted to be an electrical engineer, but he has always been interested in physical principles and mathematics.

"Then once I discovered that the people who harness those laws to do interesting things and solve problems — those are electrical engineers."

"Then I started to realize, this is where the action is. This is where I want to be!"