Why study Electrical Engineering at Notre Dame?
The discipline of electrical engineering is grounded in the physical sciences and mathematics. If you enjoy these subjects, you will find electrical engineering a fascinating and rewarding field of study.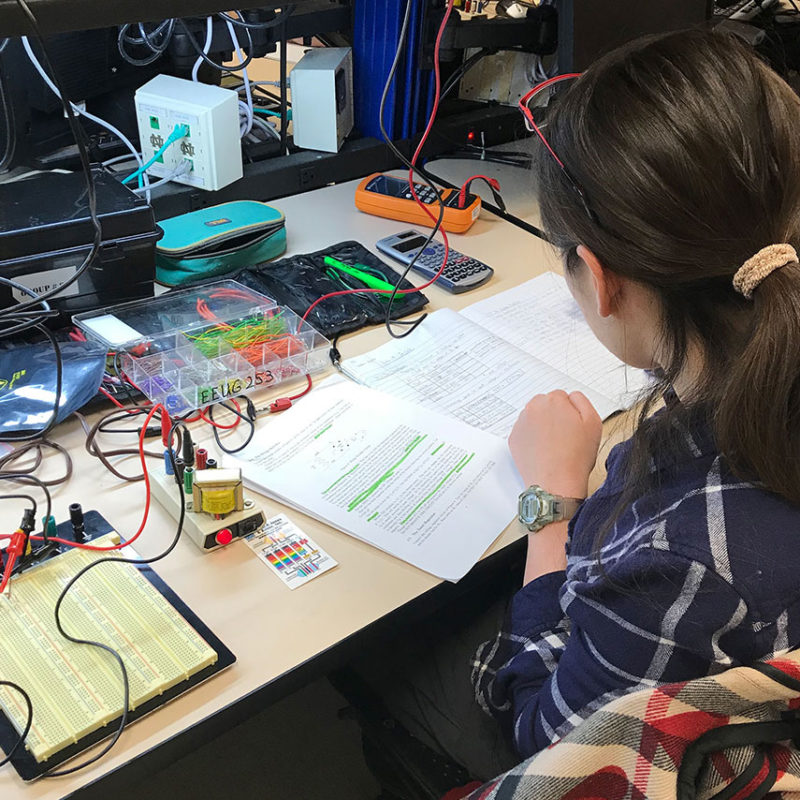 Subareas range from the exploration of information and its communication, through the physics of new materials and devices and the circuits made from them, to the algorithms that run on to next generation computing platforms.
Our faculty integrate professional experience with deep theoretical knowledge and leadership in communication systems, circuit theory, nanotechnology, control systems, and next-generation devices. You'll have opportunities to work with faculty and graduate students in groundbreaking research as early as your sophomore year.
Our graduates are sought by all major industries in the aerospace, chemical, nuclear, automotive, medical, metallurgical, textile, railway, petroleum, and other industries, as well as in computers, electronics, communications, and power. Recent graduates have continued into top graduate schools and taken positions at companies such as Analog Devices, Boeing, General Electric, General Motors, IBM, Microsoft, Northrop Grumman, Raytheon, and Texas Instruments.
Courses and curriculum
The first year of study begins with the foundational mathematics and science requirement common to all Engineering students: mathematics, physics, chemistry, and a two-course Introduction to Engineering Systems sequence.
After declaring a major in Electrical Engineering at the beginning of the sophomore year, you'll embark on a rigorous plan of study to master core knowledge. Core courses in circuits, electronics, digital systems (hardware and software), signals and systems, electromagnetics, semiconductors and random phenomena provide essential knowledge for upper-level elective courses and exposure to the breadth of the discipline.
You can build on this foundation by selecting from a set of department and college electives. Specializations are available in areas as bioengineering, circuit theory, communication sciences, computers and automata, control systems, electromagnetic fields, energy sources and systems, and materials and electronic devices.
Working alongside faculty and Ph.D. students, you'll have opportunities to participate in research in many of the most exciting and innovative fields of electrical engineering. You can choose research for course credit or as a paid research assistant.
Study abroad
We encourage you to participate in international study programs. These experiences typically occur during junior year and summer breaks. Many students take a semester overseas. With careful planning and course selection, you can keep on track with the engineering curricula and still graduate in four years. The Director of Undergraduate Studies can help you select an international study experience that best fits your goals and that keeps you on track with your Electrical Engineering studies.
Semester and academic year available through Notre Dame International Study Abroad that include a good selection of Electrical Engineering courses include Perth, Australia, Dublin, Ireland, Hong Kong, China, Santiago, Chile, Oxford, United Kingdom.
The College of Engineering runs 6-week summer programs in London, Rome, Dublin, and other locations. Each includes one or two engineering courses that fulfill a technical elective requirement.
Student clubs and organizations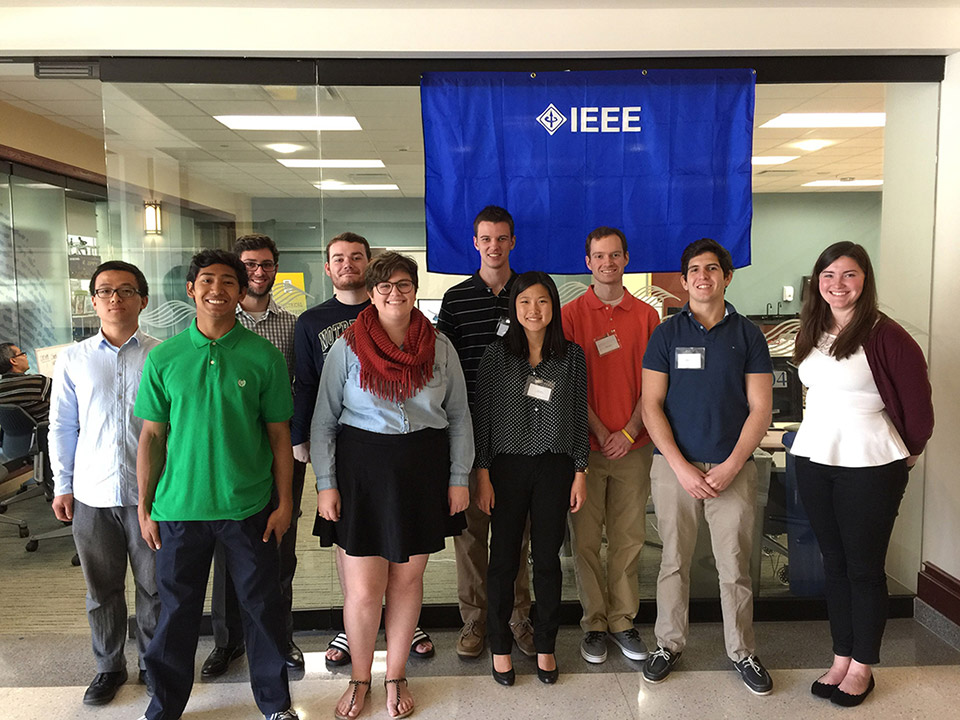 Honor Societies
Eta Kappa Nu – National Electrical Engineering Honor Society
Tau Beta Pi – The Engineering Honor Society
Professional Societies
IEEE – Institute of Electrical and Electronic Engineers
Student Groups
ELC – Engineering Leadership Council
SWE – Society of Women Engineers
NSBE – National Society of Black Engineers
Grand Challenges Scholars Program
Contact
Robert Stevenson
Director of Undergraduate Studies
Professor and Associate Chair, Electrical Engineering
rls@nd.edu