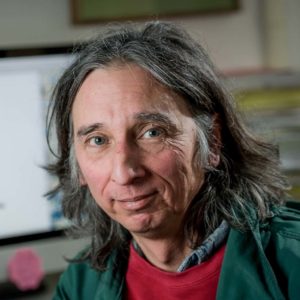 Professor, Electrical Engineering
Associate Chair for Graduate Studies
Contact
Email
Phone
574-631-8309
Office
275C Fitzpatrick Hall of Engineering
Areas of Interest
Many large-scale systems are automatically managed through networks of computers that are tied to sensors and actuators. The resulting sensor-actuator networks (also called networked control systems) fuse computational and physical processes.
Professor Lemmon seeks to understand the interrelationship among communication, computation, and control in large-scale sensor-actuator networks. He also seeks to understand the benefits and limitations of such networked control systems from both a theoretical and practical perspective.
His theoretical work explores the fundamental principles that limited communication and computational resources have on a networked system's performance. His work also applies to real-life sensor-actuator networks used in managing important components of the nation's civil infrastructure, such as municipal wastewater systems and the national power grid.
Websites
Education
Ph.D., Electrical Engineering, Carnegie Mellon University, 1990
M.S., Electrical Engineering, Carnegie Mellon University, 1990
B.S., Stanford University, 1979